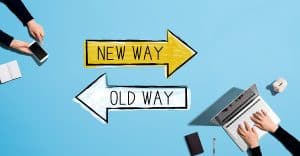 Over the last 5 years, an increasing number of customers are applying for finance via online sources. There has been a definite shift from the traditional method of walking into the local bank to discuss funding options as has previously been done for many years.
In times past, customers had access to only major lending brands such as CBA, Westpac, ANZ, NAB, St George, Suncorp, Bendigo Bank, Macquarie, Bankwest and for rural customers Elders and Rabo Bank. All of these institutions have physical branches that their customers can walk into, in order to meet with the local Bank Manager.
However, in recent times there has been a number of other financiers that have come to market that operate in the same way as a bank but have no shop frontage. These funders can only be accessed online through specialist truck finance companies or truck finance brokers in general.
If this is the case, how do customers know that who they are dealing with is a legitimate and reputable source, that will look after their needs in a way not to cause them financial loss or incur a negative borrowing experience.
What does the Company Website Look Like?
Padlock in browser window
Unlike a physical bricks and mortar shop front, online finance companies use a website to offer customer information on product offerings and online application portals.
Customers should firstly look at whether or not the website has a secure padlock icon in the web browser – which ensures a secure mode of communication between browser and web server is encrypted. If the padlock does not appear, sensitive information of the customer (when submitted online) could be compromised.
Relevance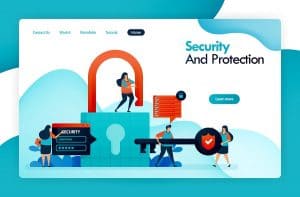 If a customer is looking to apply for or obtain information specifically relating to truck finance, does the information on the website relate directly to truck finance and truck loan products. Some companies specialise in personal loans and home loans and offer Equipment Finance as a sideline product or service. As a result, some online finance companies have 95% of their website providing information on home loans and only 5% relating to truck loans. It might be more relevant and beneficial to find a company that dedicates 100% of its information based on truck and heavy equipment finance.
Functionality
Even though a finance company appears in a google search, it does not necessarily mean they are still operating in the finance industry or are up to date with the equipment finance products. Does the site appear to be fully functional – ie no broken links, quick load time and tidy set out of wording and pictures etc. Internal links are highlighted words that link keywords (example – Prime Mover Finance) to specific pages within the site. External links are those that link relating keywords to pages of external websites (example – Kenworth Australia) .
Just like maintaining a truck or a commercial premise, online companies need to maintain their sites to remain operational.
Regular News Posts
A finance company that uploads regular news posts or blogs is a way of communicating current and relevant information to the marketplace. Not only is regular news posts beneficial to customers, it also shows that the business is currently operating as a going concern – as time and money has to be allocated to such posting tasks.
Facebook Profiles
Does the finance company have a Facebook profile whereby regular posting activity is occurring and are the followers of the page interacting with the posts being published on a daily, weekly or monthly basis? Is the posted information of interest to the target market (transport and heavy equipment industries) and have a mix of topics relating to both company specific and industry information?
Another way that online finance companies can connect with their customers through Facebook is announcing their commitment to the community through donating to charity organisations. For instance, Heavy Vehicle Finance has over the years donated funding to organisations such as Rural Hay Runs, Wires Wildlife Rescue and the Rural Fire Brigade.
Time in Business
Customers can find out how long a finance company has been operating by searching the Australian Business Register – www.abr.business.gov.au . Customers can type in either the company name or the company ABN into the search bar, to display information such as entity name, entity type, gst registration date and business location. Some might be more comfortable dealing with a company that has been operating for many years compared to a new to market entrant.
Company Reviews
A good tool for customers to use when doing research on a prospective online finance provider is customer reviews. These can be found either on the company website, business Facebook page or by typing in the business name into google.
Online Approval Tools
Many well established and progressive finance companies are offering their customers online pre-approval tools. Customers can answer a set of questions on the web site and submit their answers to see if they would qualify for finance. Heavy Vehicle Finance offers an online pre-approval tool to customers looking to apply for truck finance.
Mandatory Disclosure of Information
All legitimate finance companies in Australia (by law) need to list mandatory information on their website, in order to be complaint with the various governing bodies that monitor the finance industry.
Such information includes;
If these minimum requirements are NOT listed, customers probably should look to deal with an alternative funding provider.
As can be seen above, there is a number of tools customers can use in order to ascertain the validity and experience of an online equipment finance provider.
Don't Apply with Multiple Lenders at Once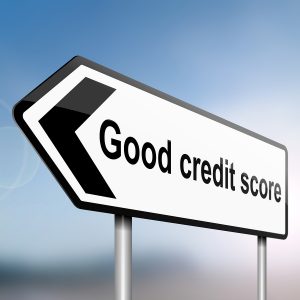 It is advised that customers take their time before applying with a particular finance company. If multiple applications have been lodged at the same time, an applicant's credit score can be affected. Most finance companies require a minimum credit score of 650, but if an applicant has applied for various loans in a short period of time, the credit can dip below 650 and hence application will be declined.
Granted that online applications are quick and easy, it is recommended that constraint be exercised when applying for truck finance online. If an applicant applies for finance with many companies at once, their score will be negatively impacted.
It is advised that one application be put to a company that specialises in the specific area of finance required. This will increase the chance of maintaining a good credit score and obtaining an appropriate approval straight of the bat.
New Landscape of Australian Businesses since Covid-19
Many businesses throughout the Covid-19 crisis have made their employees either work from home or have no physical contact with their customers within the office environment. Business operations and functionality has not suffered significantly during Covid-19, which means this way of conducting business could be the new norm in the future. This might see traditional funding outlets shut down more branches pushing customers towards a more online application process.
If companies mitigate the need to pay rent on a commercial premise and move the communications platform online – the savings could be significant. It is yet to be seen how many businesses will adopt this new model but looking at such cost savings would be on the table for many.
If customers had less access to the traditional funding lines, the demand for online truck and earthmoving equipment finance is very likely to increase. This new way of applying for finance is just an evolving market which people should not be sceptical of. If customers use all of the tools available to them in order to do the necessary research before applying for finance – they should be fine.