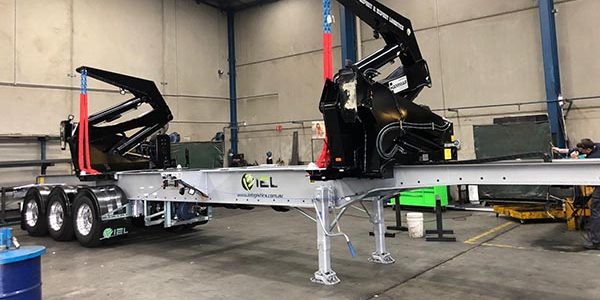 Sydney based Container Transport business required funding for a larger Container Trailer required to move the larger containers from the Port of Sydney to their various network of customers throughout the City.
This Trailer was purpose built for our client and might have been the first Container Trailer of its type ever built in Australia.
Given the fact we had limited to no sales history on this type of Trailer, the funding scenario required us to take a flexible approach on how we would fund this Asset.
On basis client was existing, all we required for approval was business bank statements for the last 12 months (uploaded via our secure bank link system) and collateral security over 2 other Container Trailers owned outright by the client.
This approval gave our client competitive advantage as they can now cart Containers that other Sydney based Transport Operators cannot.
KEY POINTS
Our expertise in Truck Trailer Finance provided client with an approval when other Finance Companies would have struggled
Client was able to gain an advantage over their competitors by securing a Container Trailer that other Sydney based Transport Operators do have in their fleet
No financials required as we managed to issue an approval using bank link approval system which show cases how fluid our policy matrix can be